Our first photo together, 4/29/2005
Friday is my super meme day as many of you know. I'm going to mix it up a little and start with the fragments!
**
Let me announce to the cyber world how totally happy I am with BioFreeze! I am stumble and weak as a kitten, I think the attacking swelling the ibuprofen does takes some inflammation out of muscles too. It's a little frustrating, but the areas where it is applied there is no pain. Wonderful stuff. I have the hands free application which I reach behind me and wiggle it on. I just wish it came in a dip.
**
This is SEMMantics weekend. SEMMantics is the gathering where David and first met in person in 2005. It's always a great weekend.
**
Here is this week's progress photo for Mr. Celery.
There are new ribs coming up from the bottom.
I read an article that says I need to put a tube around Mr. Celery to help him grow straight. A milk carton with the top and bottom cut off was suggested. I'm going to need to do that soon!
**
I'm actually starting to get used to the touch screen on my phone. I only accidently called voice mail 3 times today and even successfully made a phone call that required me pressing an extension!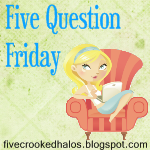 1. What did you wear to prom? Include a picture if possible.
I had absolutely no interest in spending foolish money on a dress for a dance I had no interest in attending. I turned down prom dates because I just didn't want to go.
2. Would you rather be on the biggest loser or a food eating challenge?
Jeopardy. If I'm making a fool of myself, I at least want to be in the company of intelligent fools.
3. Done fave sonic drink? Refreshing summer drink? (Hey, Kristina...was that a typo, or some "done good" Southern thing?)
Um….. Never been to a Sonic.
4. What was your first car, and what did you call it?
1980 Chevrolet Monza. It was Jonathan E. Monza, the E was for Economical. 34 MPG in high school was awesome!
He grew into Jonathan E. Camaro, the E for Exciting and then again as Jonathan E, Camaro, this time the E for Encore.
5. What's one thing your child or spouse does that sends you over the edge?
I'm really a pretty centered person and I don't go "over the edge." Sometimes a lot of little things will finally set me into uncontrollable crying. The little thing that sets me off can be really little. I hate when that happens because it truly is a loss of control because I can't stop. I guess the thing that David gets into "trouble" for, because he may have done the little thing, but all of the other things aren't necessarily his creation, is that he tries to comfort me and that makes me cry harder because on top of loss of control, I now have pity.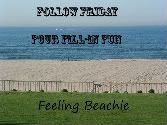 This week's statements:
1. I can't stand when people say ____
2. If you are going to __ please___
3. Call me a _____ because ______
4. If I had a dollar for every time I heard ______, I swear I'd be a millionaire by now.
1. I can't stand when people say "It is what it is." GAH! That annoying phrase is the biggest cop out. Why not just say "I'm too lazy to change things."
2. If you are going to smoke in your own car that's fine, but please keep your windows rolled up.
3. Call me a Coffee Snob because I'm super picky about blends and will NOT drink Foldger's.
4. If I had a dollar for every time I heard "Boy if I had a dollar for every time I heard that," I swear I'd be a millionaire by now.